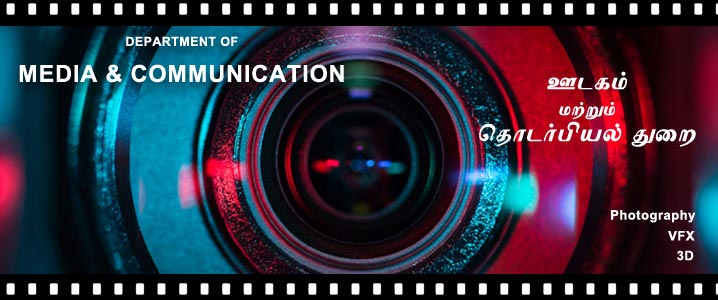 https://www.youtube.com/watch?v=XJdCgBsGVo4&t=24s

Bachelor in Visual Communication has been introduced at a time when the electronic media were rapidly expanding across India. Exponential growth of satellite channels, widening of modern infrastructure, new ventures in visual media, increasing of communication activities in the corporate word, require qualified and trained for emerging opportunities in industries. The course aims to develop a new generation of outstanding professionals to work completely in the field of Photography, Videography, Film Making, Graphic Animation and Advertising Industries.
To produce media professionals with high quality competencies to work in the field of television, film and other media establishments with a sound knowledge of electronic media related communications that can be applied to develop and produce content for documentaries, television programmes, Ad films and corporate videos.